Joint Replacement, Orthopaedic Pain Management, Sports Medicine, Spine Surgery and Arthroscopic Surgery, Foot and Ankle, and much more.
Our Specialties
Joint replacement
Quadriceps sparing knee replacement
Anterior total hip replacement
Makoplasty/ Robotic surgery
Hand, wrist, elbow & shoulder
Foot & Ankle
Sports medicine
Interventional spine

Spinal cord stimulator trials
Radiofrequency ablations (RFA)
Platelet rich plasma (PRP)
Fracture careSpine surgery

Digital X-rays
Open MRI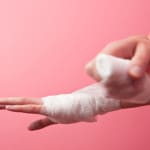 Hand and Wrist
When properly functioning,  we depend on our hands for everything.. Their ability to perform rapid and precise movements allows us to play the piano, violin or guitar, and their strength can allow us to operate a jackhammer, lift heavy weights, or play competitive sports. Their delicate sensibility allows us to read Braille, determine subtle differences in textures and temperatures, and convey affection to a loved one.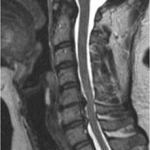 Spine Surgery
Significant advancements in modern spine surgery have improved its safety and enhanced the techniques and the type of implants used when dealing with cervical (neck), thoracic (upper back) and lumbar (lower back) spine disorders. These advancements can allow for a minimally invasive surgical approach. The primary goal of spine surgery is to relieve pain and improve the patient's ability to function. Cervical spine surgery aims to relieve neck and/or arm pain.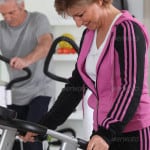 Joint Replacement
Whether bending over to tend a garden or kicking a ball in the park with your loved ones, you depend on the joints in your hips and knees to work properly and painlessly. When routine activities become impossible, surgery is often necessary. You can rely on the exclusive specialization of Florida Joint and Spine Joint Replacement Specialist team to help restore you to an active, pain-free lifestyle with minimal invasion and optimal care.
MAKOPLASTY
The Florida Joint & Spine Institute offers the advanced MAKOplasty system for partial knee replacement surgery. MAKOplasty's precision comes from the use of a robotically-guided instrumentation that will:
Enable surgeons to address only the arthritic portion of the knee and tissue.
Create a better fit for implanted prosthetic devices.
Keep healthy bone and tissue preserved.
Reduce recovery time and the length of your hospital stay.
The MAKOplasty system offers many benefits to people suffering from chronic knee pain and conditions.
Treating Osteoarthritis
MAKOplasty is used to treat early to mid-stage osteoarthritis of the knee. This procedure is less invasive than a total knee replacement and can be just as effective at restoring range of motion
MAKOplasty is an ideal solution for osteoarthritis patients who are in the unicompartmental or bicompartmental stages of knee disease.
Robotic Precision
MAKOplasty is performed using the RIO Robotic Arm Interactive Orthopedic System, which uses three-dimensional imaging to help create a pre-surgery plan that can then be following with real-time feedback from the instrument, ensuring that the knee joint is resurfaced in the most optimal way. This innovative technology makes a partial knee replacement a more effective procedure, which can make it an option for people who may have been considering a total knee replacement procedure.
Better Outcomes
MAKOplasty can help patients retain more bone and tissue, making the results feel more natural, as well as allowing for a total knee replacement procedure later if the patient needs further treatment on the joint. Also, the MAKOplasty system can also result in less scarring, with incisions sometimes being as small as 4 inches.
Quicker Recovery
Patients that undergo MAKOplasty can expect quicker recovery times than from other orthopedic knee surgeries. In many cases, patients can walk soon after the surgery, and are able to drive a car and resume many other normal activities within two weeks.
Ideal Candidates
Most MAKOplasty candidates share a few characteristics. They have failed to respond to nonsurgical treatment and anti-inflammatory medication. Most MAKOplasty candidates will experience knee pain during activity or feel stiffness and pain when going from a startup position. If you're suffering from early to mid-stage osteoarthritis pain in the knee, MAKOplasty could be an option for you.